Integrated Media Solutions
We provide a full spectrum of services utilizing traditional and emerging media in all campaigns. We provide high level research and analytics that help clients make strategic and confident decisions. We are committed to negotiations that include qualitative and quantitative measures. We recognize clients want us to focus on negotiating for them in ways not solely about budget but effective results as a whole.
2017 "Agency of the Year"
-Media Alliance Houston
Partnership
There's Trust In True Partnership
At Briggs & Caldwell, we believe the best media partner is a true partner, one who works with it's clients, not just for them.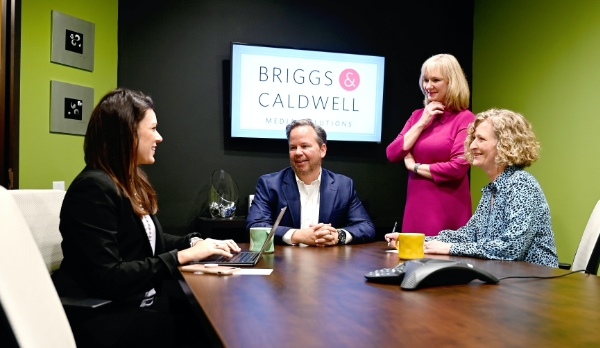 A good media partner is many things: a perceptive listener who responds to client needs, an initiator of ideas, a thinker who creatively approaches problems and innovates solutions. A good media partner plans wisely, negotiates fairly and spends prudently. A true media partner is proactive, offering strategic planning not just schedule implementation. A true media partner forms long-term relationships with clients and with reps, working with both to set and achieve goals.
That's the type of inspired partnership we bring to our clients every day.
2015 "Agency of the Year"
Media Alliance Houston
Experience
An agency committed to passionate performance from its staff and for its clients.
We offer a depth of experience in strategic planning and buying across a full range of clients: Retail, B2B, B2C. We are strong in all current media formats: TV, radio, Internet, print and multiple forms of out-of-home. We are a modern communications company that fully embraces the new trends in consuming media including multi-screen TV viewing, online radio and the increasing fragmentation and choices for viewers in how they connect with their media. We have negotiated inventive deals for our clients across national, regional and local market arrangements. Our core strength is local market media. We currently manage media deals and strong vendor relationships in 55+ local spot markets across the US.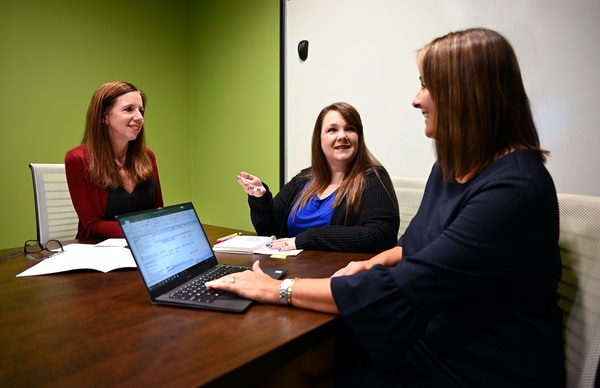 Our specialties: Retail, Corporate Branding, Entertainment, Health Care.
We specialize in
Retail|Corporate Branding|Entertainment|Health Care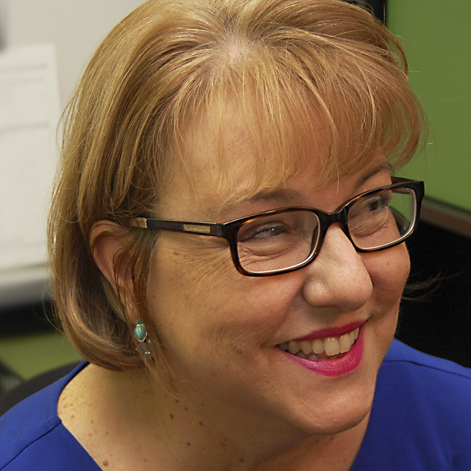 Amy Greely
Senior Media Buyer
Amy brings over 27 years of experience to the Briggs & Caldwell team. She has a vast amount of knowledge and experience working across a variety of media genres including TV, Radio, Print and Outdoor. She has worked at several regional agencies as a planner/buyer and Associate Media Director refining her negotiation skills on a diverse list of clients. She has crafted media plans and buys for retail brands including Randalls, Kroger, Builders Square and Lacks Furniture, energy and oil companies such as Reliant Energy and ConocoPhilips, and quick service restaurants Sonic, Pizza Hut and Captain D's. Amy is a seasoned negotiator and enjoys the buying process by obtaining the absolute best deal and outcome for the client.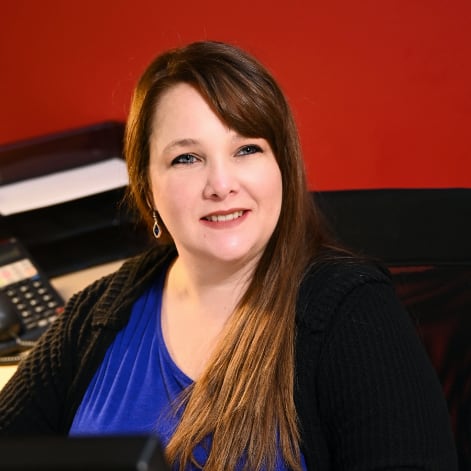 Athena Anzaldua
Media Buyer
After 10+ years in the education field, Athena moved to a career of media buying in 2004. Whether it's entertainment, retail, non-profit, travel or banking clients, Athena uses her skills to educate the media on the needs of her clients. Her organization, style and strong relationships allow her to create campaigns that receive an A+ in results. She has worked with Feld Entertainment, Academy Sports & Outdoors, Lack's Furniture, Time Warner Cable, Houston Museum of Natural Science, DePelchin Children's Center, First National Bank, Greater Houston Convention and Visitors Bureau, Express Jet, and Houston Association of Realtors.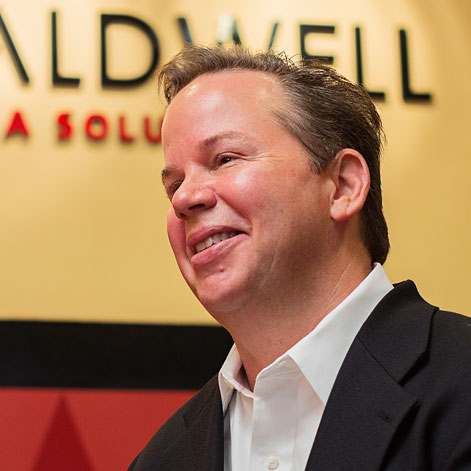 Chris Caldwell
Vice President
Chris Caldwell, Vice President with Briggs & Caldwell, started his career in 1988 as an advertising sales representative for the Tulsa World Daily newspaper. In 1990, Chris moved to Dallas to accept a position as a Media Planner for Bozell/Temerlin McClain working on American Airlines and JC Penney. In 1993, Chris joined Chiat/Day as a Media Supervisor on the Nissan Regional Dealers automotive account, planning and buying spot television and radio for several Southwest markets.

Chris continued to migrate further south by joining Anheuser-Busch/Houston in 1994. During his five-year tenure at A-B, Chris specialized in buying radio, outdoor and stadium signage. Chris truly enjoys the negotiation process, and prides himself on fully maximizing the value of each client's advertising dollar.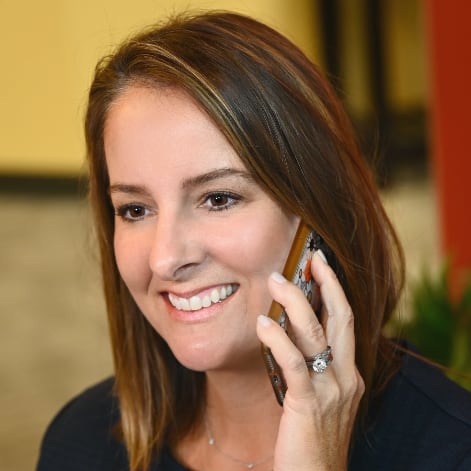 Christy Saxer
Senior Media Planner
With a background in sales, print and television, Christy brings her multi-media experience and unique perspective to Briggs & Caldwell. A native of Dallas/Ft Worth (we won't hold that against her), Christy started her career at The Houston Post and then moved to KPRC, Houston's NBC affiliate where she worked for 18 years. With the media business being so good to Christy through the years, she makes it a point to give back and is an active board member in Houston Media Alliance. When business calls for it, Christy travels to DFW, but we're proud to say that she calls but calls HOU home.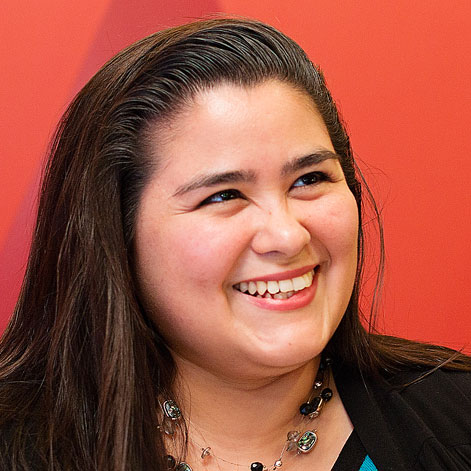 Jennifer Gonzales
Office Manager
Jennifer is the smiling face you are greeted with when you come through our front door, and the friendly voice you hear on the phone when calling the agency. Her responsibilities encompass many aspects of our business, including billing, invoicing, customer service, and day-to-day administrative duties. Her excellent communication skills and meticulous attention to detail keep Briggs & Caldwell running smoothly. Jennifer takes pride in building strong relationships with both the client and vendors, and recognizing the individual needs of each client.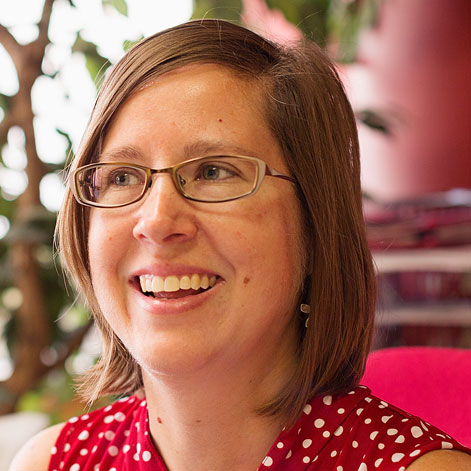 Julie Syers
Senior Media Buyer
Julie is a Senior Media Buyer with Briggs & Caldwell. She started her career in 1999 as an assistant media buyer with Houston agency Rives Carlberg. Julie quickly moved up the ranks to become a Senior Media Buyer, buying media for consumer goods to business-to-business clients, ranging from tacos to tractors. In 2005, Julie joined her currently family here at Briggs & Caldwell, and works on everything from furniture to sporting goods.

If negotiation is an art, Julie is a master. Her signature is to literally add value to every buy she makes. She has also been opening young minds to the world of advertising as an Adjunct Instructor of Advertising at University of Houston-Clear Lake since 2003.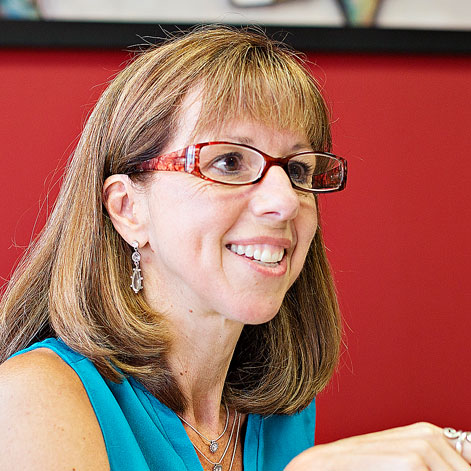 For Kellie, working on an account is like putting together a jigsaw puzzle. It's all about each audience, each product and each goal and how they fit into the bigger picture. For more than 23 years, Kellie has leveraged her problem solving skills and creativity to solve strategic account planning challenges and bring all the pieces together in one cohesive and powerful solution. Across the full spectrum of accounts, from large national and regional planning and buying to local media work, she's touched upon virtually every category of business. And in every case, delivered picture perfect results.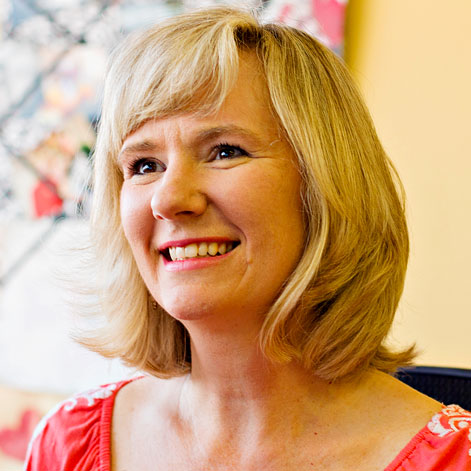 Kristina Early
Senior Media Planner/Buyer
"Always have a plan". It's not just a motto for Kristina, it's a way of life. She's that person who plans ahead for vacations a year in advance to be sure that the adventure will be everything it should be. Want proof? She's traveled to 15 countries and counting, and has loved the experience of learning every new culture. Her approach to clients is exactly the same. Kristina jumps into learning each client's business first and delves into relevant consumer/sales data, media usage research and details on competitors. Then, she puts the plan into action, triggering a rewarding new journey for clients, every time.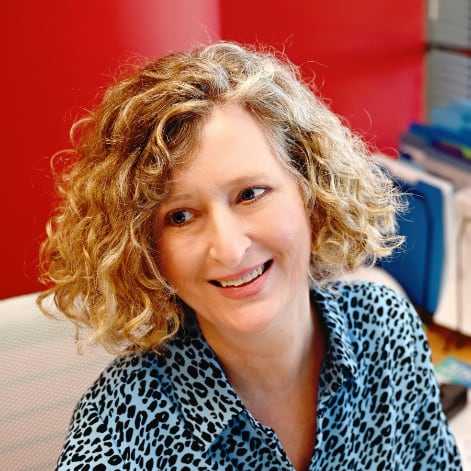 Leah Smith
Senior Media Buyer
There are two types of people in the world. Those who love math, and those who run for the hills at the mention of the word. Leah is the former. Even growing up, studying math and solving intricate math problems challenge was Leah's recipe for happiness. Not unlike her recipe for chocolate chip cookies. Working with clients, Leah makes sure that it all adds up to campaigns that run smoothly and are within budget while delivering the most gross impressions. If you're lucky, you might even get a batch of her famous chocolate chip cookies.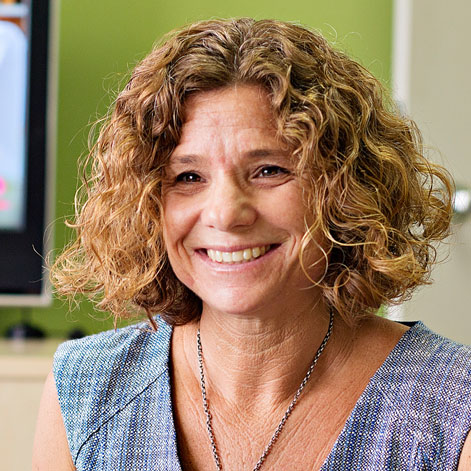 Lisa Campbell
Senior Media Buyer
The great Vince Lombardi once said, "Winning isn't everything, but wanting to win is." For Lisa, they are words she has always lived by. Her competitive outlook on life was the driving force behind Lisa being a competitive gymnast and cheerleader while growing up. Today, as a super athlete, mother and wife, and fierce negotiator focused on strategic marketing buys, Lisa still channels Vince. The result? Her clients win the game.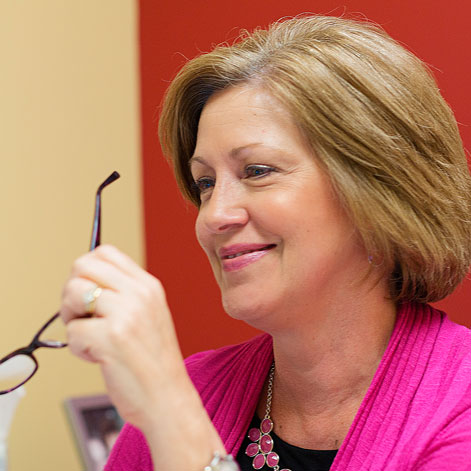 Lynne Martin
Senior Media Buyer
Lynne got her degree in advertising from the University of Texas in 1983, and immediately went to work in Houston's media industry. She has 20+ years of media buying experience, and is happy to have found her media home at Briggs & Caldwell. Most of Lynne's buying experience has been focused on individual market retail advertising, having previously worked on Eckerd Drugs, Pizza Hut, Ethan Allen and Stage Stores. One of Lynne's many strengths is the relationships she builds with her reps at TV and Radio stations, allowing her to negotiate and put together the best buys possible for her clients.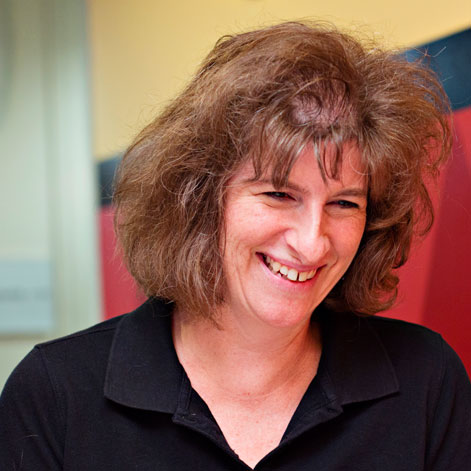 People who say accountants are dull haven't met Tonya. She tackles her work at Briggs & Caldwell with unparalleled drive and enthusiasm. Maybe it's her exciting background that's responsible for her attitude. After graduating from Marist College in Poughkeepsie, NY, she started her career in New York City as an Internal Auditor for the Dreyfus Corporation. Then, she turned her sights to Houston and the advertising field where she worked at Taylor Speier for 8 years and moved from Client Biller to Controller. Now she tackles all the financial work necessary to turn the books over to the CPAs at year-end – all while monitoring both client and company dollars.
Briggs & Caldwell
When good isn't good enough.
Contact Us
Our Office9801 Westheimer Rd, Ste 701
Houston, TX 77042
Call/FaxP: (713) 532-4040
F: (713) 532-4046